Heritage (Arv) is going on a Norway tour in 2018.
February 6´th we will be performing at Arktisk Kultursenter in Hammerfest!
We are still negotiating with other partners. Do you want us to visit your festival or home town, please take contact!
October 2017 Heritage (Arv) toured in Bangladesh!
October 26´th we performed at Aranyk Natyadal theatre festival in  Dhaka, and October 28´th we performed at Nandimuhk International Theatre Festival in Chittagong.
Our tour was sponsored by: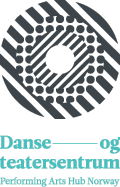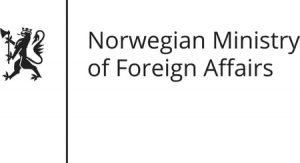 Here´s some pictures from the performances:
In 2018 we are planning a Norway tour. 
February 6´th we will be performing at Arktisk Kultursenter in Hammerfest!
We are still negotiating with other partners. Do you want us to visit your festival or home town, please take contact!
Heritage is a performance about coastal Sami culture and the Norvegian Sami etnocide.
Heritage premiered in the church "Vår Frue Kirke" in Trondheim, 10´th of February 2017, as part of the Tråante 2017 Sami jubilee.
Artistic description:
Stina, the director of "Heritage" has her background from dance and theatre and are inspired among others by the visual theatre founder Robert Wilson. But also by choreographer Pina Bausch and the physical theatre group Frantic assembly. The performance is as much a concert and a dance performance as it is a theatre performance. No artistic genre or technical skill has any advantage above the other in this performance. Through her latest artistic works Stina has made her own multi aesthetic visual expression, where the visual voice is so tender, emotions are the language with which we speak, and yet the message told are of activistic proportions.
In spite of its clearly postmodernistic inspiration the performance still has a show-aspect. This is much due to our choreographer Atle Hoff. Atle has his background from institutional theatre and have participated in the making of shows for TV through a decade, and has  been part of dance companies for  music celebrities such as Madonna and Alanis Morisette.
The music is made explicitly for this performance by the renowned sami musicians Roger Ludvigsen and Elin Kåven. Elin Kåven is known as the "Arctic Fairy", she participates in "Heritage" herself with her beautiful voice and strong and adventurous stage performance.
Together these creative artist are telling an important and compelling story almost forgotten among both the Norwegian and the Sami people. And the way it is told is both physical and visual, tender and overwhelming.
Contributors:
Atle Hoff (danser og koreograf) Link til TV-program
Laurence Meriaux (danser)
Stina Therese Lorås Hessaa (dramatiker, danser og regissør)
Elin Kåven (komponist og sanger)  Link til hjemmeside
Roger Ludvigsen (Komponist og musiker) Link til TV-program
Grethe Mo (Skuespiller, mormors stemme)
Andreas Røst, Fredrik Jakobsen, Theis Irgens (skuespillere, prestestemmer)
Tina Ingebrigtsen (Kostyme)
Eiva Marita Ørsnes Sara (Samisk konsulent kostyme)
Øystein Flemmen (teknisk konsulent)
Andre bidragsytere:
Historiene som fortelles er i hovedsak basert på intervjuer av Agnethe Nikoline Margrethe Lorås Hansen (f.1922).
Intervjuer, gjenfortelling og historisk research er foretatt av Gerd Elen Anti Lorås. Uten dette materialet hadde ikke denne forestillingen eksistert.
Takk til Eli Juliussen og Alf Lorås som gjestfritt har delt sin kunnskap og historie og som tålmodig har vist meg rundt  i Finnmark
Takk til Kathe Hågensen som har gitt meg mat og husrom på min reise på leting etter mormors barndom.
En stor takk også til våre samarbeidspartnere som støtter oss økonomisk og praktisk:
Bekreftede samarbeidspartnere:
Tråante 2017
Kvalsund Kommune
Sør-Trøndelag Fylkeskommune
Det Norske Komponistfond
Sametinget
Trondheim Kommune
William Hakvaag – Lofoten Krigsminnemuseum
DansIT
Research:
Som del av prosjektet ønsket jeg å gjøre en research-reise til området min sjøsamiske familie kommer fra. Jeg har derfor, med støtte fra Kvalsund Kommune, vært på en research-tur til Finnmark, med hovedvekt på Alta, Kvalsund og Hammerfest. Her har jeg gjort video og lyd-opptak, intervjuet mennesker, samt tatt bilder. Dette materialet brukes både som bakgrunnsmateriale, og direkte i gjennomføring av forestillingen.
Bakgrunn for prosjektet
I løpet av fornorskingsprosessen som pågikk rundt århundreskiftet 1900 og fram til andre verdenskrig, døde den sjøsamiske kulturen nesten ut. Ikke fordi de menneskene som utgjorde kulturen døde, men fordi de ble så indoktrinert med tillært skam over sin bakgrunn at mange med viten og vilje skiftet både språk og nasjonalitet.
Det er ikke så uvanlig at man i voksen alder begynner å utforske sin historie og avstamning. I løpet av de siste tiårene har vi blitt stadig flere som har oppdaget at vi har samiske forfedre. Mange av oss har ingen anelse om hva samisk kultur innebærer. Man føler seg snytt for arv, kultur, kunnskap og bruker tid på å lete og lære. Samtidig sliter man med å forsvare at man tilhører denne kulturen overfor de som aldri mistet den. De som gjennom generasjoner har stått oppreist og holdt på kulturen sin gjennom hele den stormen som har vært føler et større eierskap til kulturen, og synes det er vanskelig å dele med de som tidligere har sviktet.
Gjennom forestillingen "Arv", ønsker jeg å utforske samisk kultur generelt men også hva den sjøsamiske kulturen var spesielt, og hva den fortsatt er. Ikke minst ønsker jeg å undersøke hvilke konsekvenser fornorskingsprosessen har hatt på oss som ble født lenge etterpå og som aldri har kjent kulturen vår. Samt hvilke tradisjoner som bevisst eller ubevisst har blitt brakt videre.